EXPERIENCES
 Tailored corporate and private experiences at your fingertips.
Australian Beach Polo
Located on the pristine white sands of Glenelg Beach, the Australian Beach Polo 2017 was the latest addition for the suite of Urban Polo Association experiences and events to hit Adelaide. After catering the Polo event for many years previously, the UPA team were confident that Blanco could not only cater the event, but create a destination that would get people talking.
A brand new beach polo event to hit South Australian shores, Blanco were asked to cater this super stylish event. To design a menu and cater for 500 corporate guests with a modern fun Summer canapé style to be delivered throughout the afternoon.
With a team of bar and wait staff dressed accordingly in Polo themed attire, the Blanco team had the experience and capacity to bring this event to life and cater right on the beach. A temporary commercial kitchen was set up for food preparation. Top quality Pol Roger champagne was poured for guests. Flavoursome canapés and snacks were served throughout the event.
Blanco Horner together with UPA managed catering and beverage services with running schedules, OH&S checklists risk assessment, and complete onsite management. The successful event captured media attention and interest from locals and visitors to the Glenelg area. The new seaside location has sun, sand and style and is set to be scheduled again for 2018.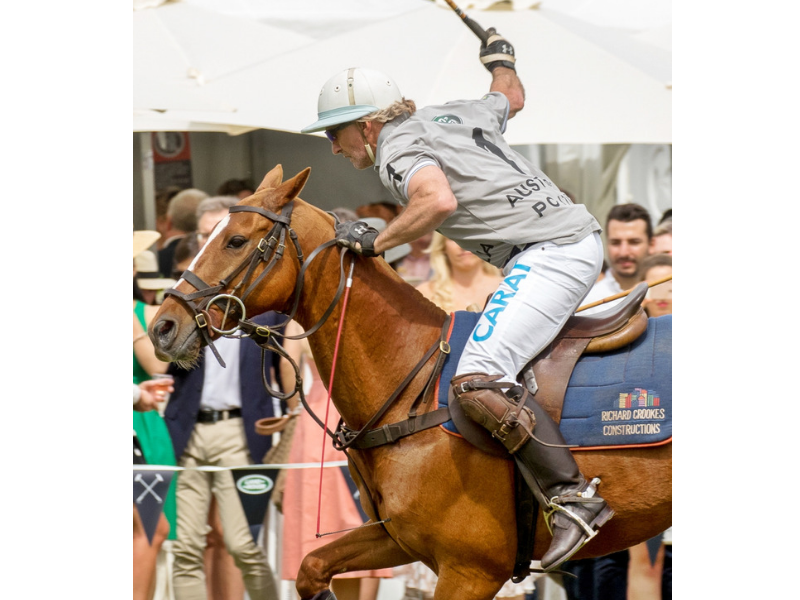 "Offering a truly unique once-in-a-lifetime experience."
Australia in the Botanic Garden Tasting
Known as one of the best culinary experiences in the country, Tasting Australia creates a week long festival for food lovers to explore the best in produce, food and to get up close and personal with some of the hottest chefs in the world.
Offering a truly unique once-in a-lifetime experience, a long table was set down the iconic tree-lined Murdoch Ave in the Adelaide Botanic Gardens. A beautiful setting was matched by an equally beautiful menu curated by Botanic Gardens Restaurant Head Chef, Paul Baker in collaboration with visiting US chef, Anthony Myint from The Perennial.
Giving the fine-dining experience people expect at Botanic Gardens Restaurant and taking this outdoors had its challenges. Being vulnerable to the elements of nature and the cold weather from that time of year meant extra precautions were in place to ensure the best customer experience.
Local, National and International media, food writers and members of the public were indulged to a VIP food experience with culinary delights, such as Savannah lamb, Kinkawooka mussels, nasturtium ice cream and of course the special ingredients that were harvest fresh direct from the 50 hectares within the Adelaide Botanic Gardens.
The Blanco Horner team managed the entire project. Collaborating with a team from The Perennial, event stylists and Adelaide Botanic Gardens management to manage this event onsite. Their capabilities include managing OH&S, risk assessment, responsible service of alcohol and complete onsite management logistics.
A divine experience for the diners, the event won the Botanic Gardens Restaurant several awards, including the Australian Event Award for Best Product or Service. Articles were written on international blogs, as well as national publications throughout Australia.