ABOUT US
Blanco Horner have built a reputation for delivering unforgettable experiences and creating perfect moments to last a lifetime.
About Blanco Horner
Blanco Horner Hospitality Management is the leading catering, events, and hospitality management company in Adelaide, South Australia.
As a multi-award-winning company, Blanco Horner has been a South Australian hospitality leader for 45 years, and under the direction of Steve Blanco, and Christopher Horner, their eponymous company is a byword for elite hospitality with their suite of catering divisions, restaurants, and venues. Blanco Horner delivers unforgettable food, wine, and event. experiences with their garden to plate philosophy.
Not only are we a catering company you can trust, we have a business model that offers much more. We operate and manage restaurants, function centres, manage off-site catering, in-house corporate catering, venue management and hospitality business management consulting, including, Adelaide Town Hall, South Australia Museum, Rose Garden Pavilion – Adelaide Botanic Garden, Sanctuary Catering & Events – Adelaide Zoo, U-City Function Centre – Adelaide CBD, Alere Function Centre – Flinders University, and finally, our most awarded outside catering division, Blanco Catering.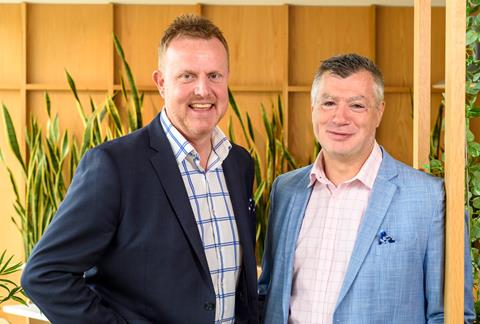 Accolodates
The Australian Restaurant and Catering have awarded many State and National Awards, culminating in, Australian Caterer of the 2008, and 2016, Australian Restaurant of the Year 2017, Australian Cafe of the Year 2019, and the current Australian Gourmet Traveller Restaurant of the Year 2023. Prior to rebranding our business to Blanco Horner Hospitality Management, Blanco Food & Events won many awards.
The Botanic Gardens Restaurant won SA Restaurant and Catering 2014, 2015 and 2016 Best Contemporary Australian Metropolitan Restaurant of the Year and 2014 Best Wedding Venue of the Year. This adds to the companies previously received 20 local SA Restaurant and Catering Awards, two inclusions in the SA Restaurant and Catering Hall of Fame 2006, 2010, and national catering recognition with the Australian Restaurant and Catering 2008 National Caterer of the Year and Events Australia 2011, 2015 and 2016 Best Achievement in Catering.
Community Engagement
As a family owned and operated business, Blanco Horner is proudly South Australian. We are advocates of Brand South Australia and ambassadors of I Choose SA. Our focus is to support the local community and prioritise sourcing produce from local suppliers and partnering with local companies. We are ethically sound and have taken steps to follow a sustainable food system.
We are highly dedicated to supporting not for profit organisations and associations and often donate product, services, time and host events for fundraisers to support those in need.